INNOVATIVE TRADITIONAL ITALIAN
APPETIZERS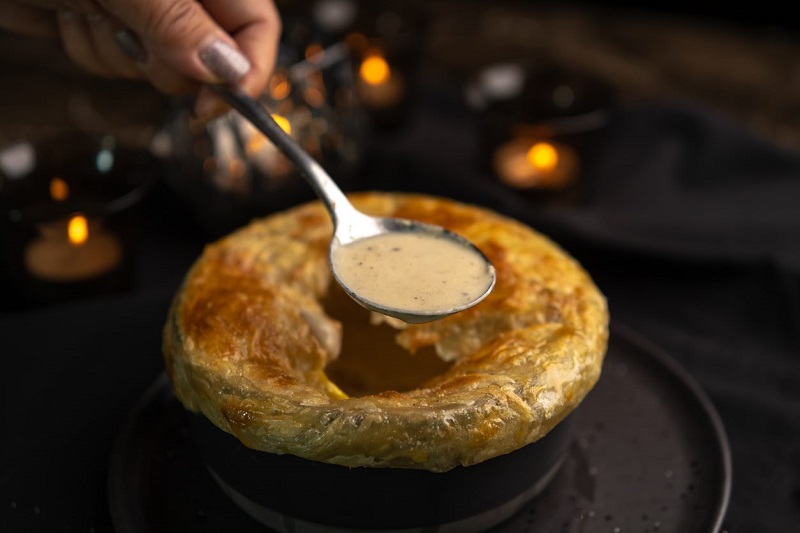 White truffle soup with black truffle puff
Fine white truffle soup cover with black truffle puff.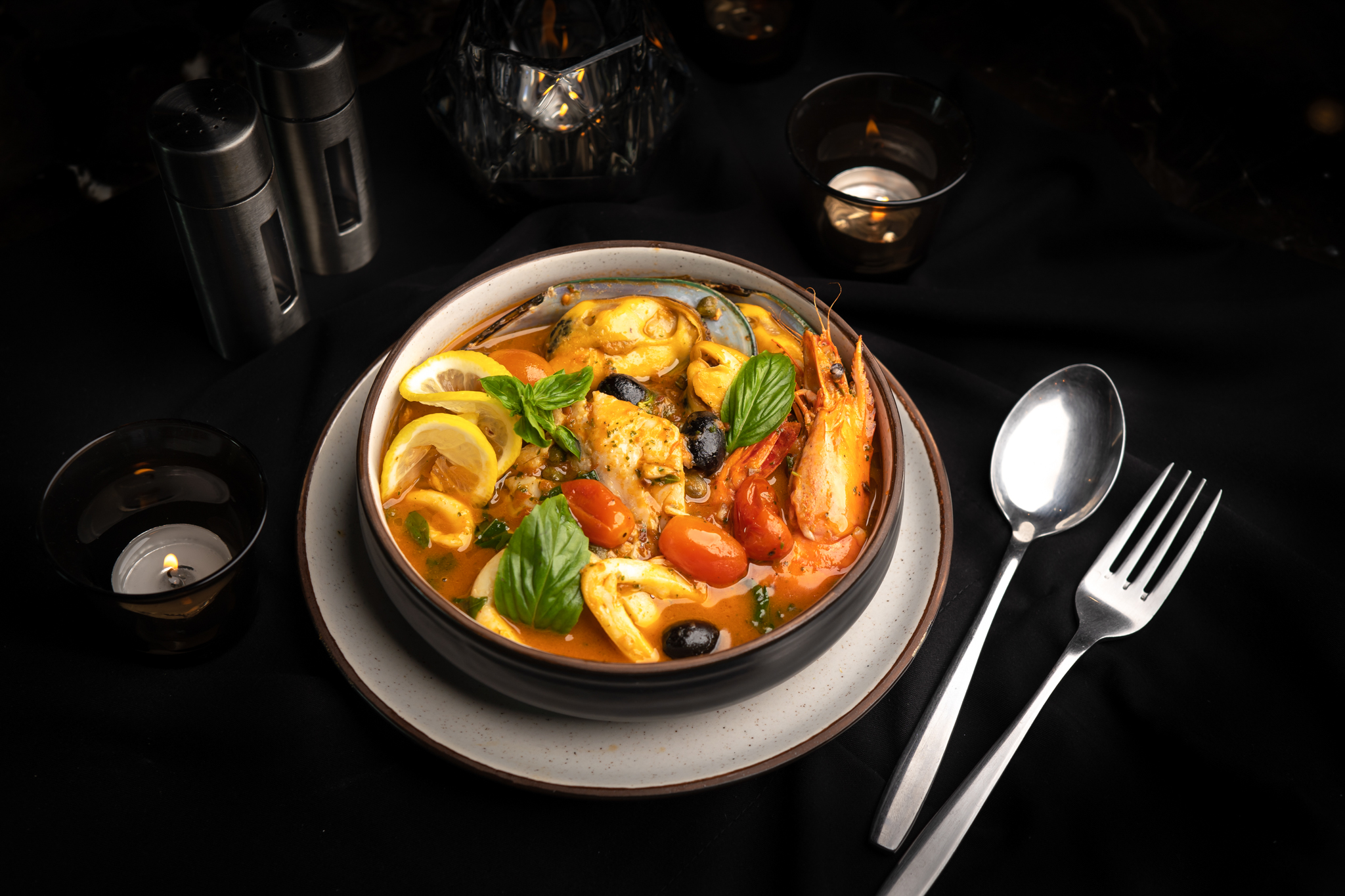 Sea bass, prawn, squid and mussel in seafood broth with fish tomato, saffron and lemon.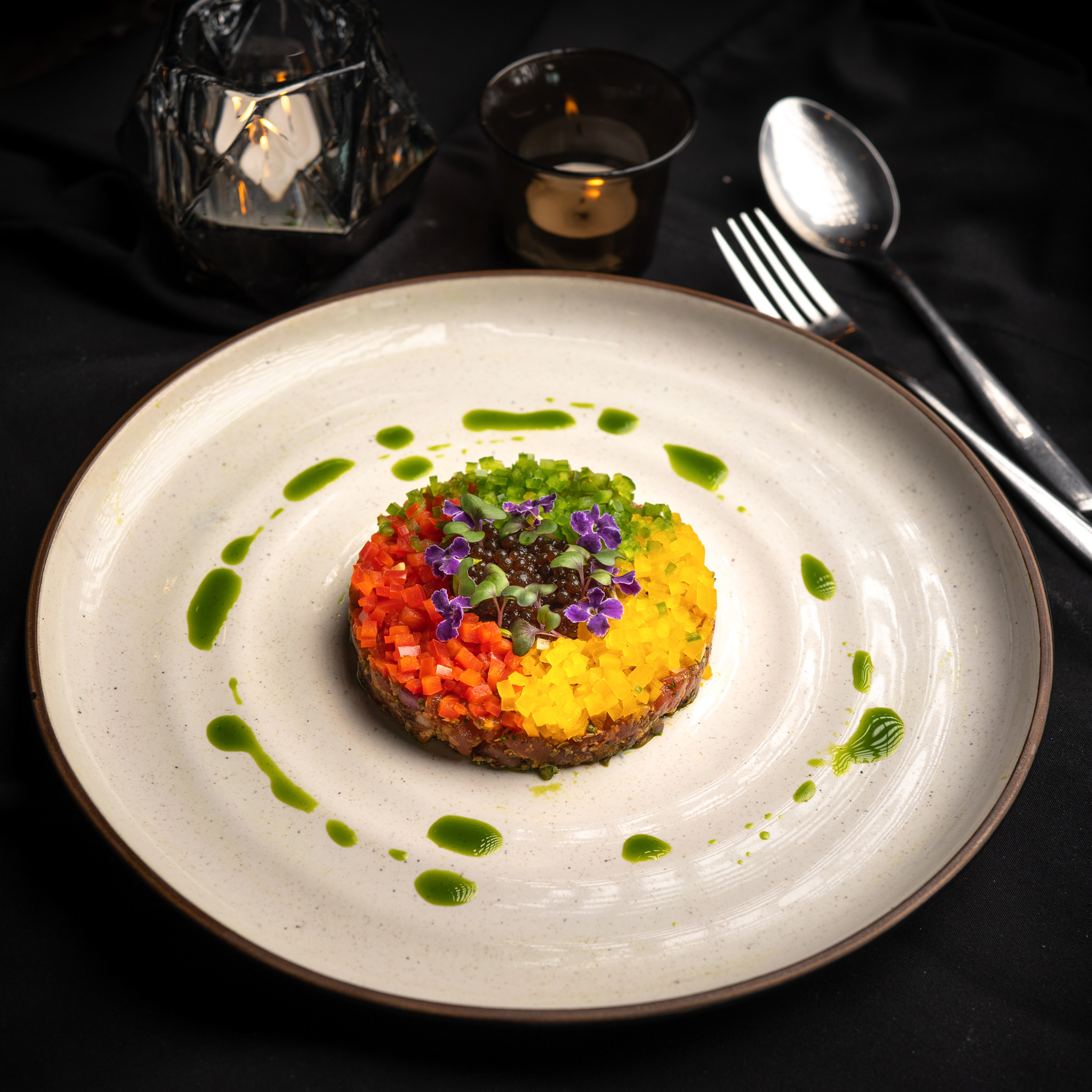 Cold smoked tuna tartare flavored with extra virgin oil dressing, caponata salsa and herb oil topped with colorful veggies, herbs and balsamic caviar.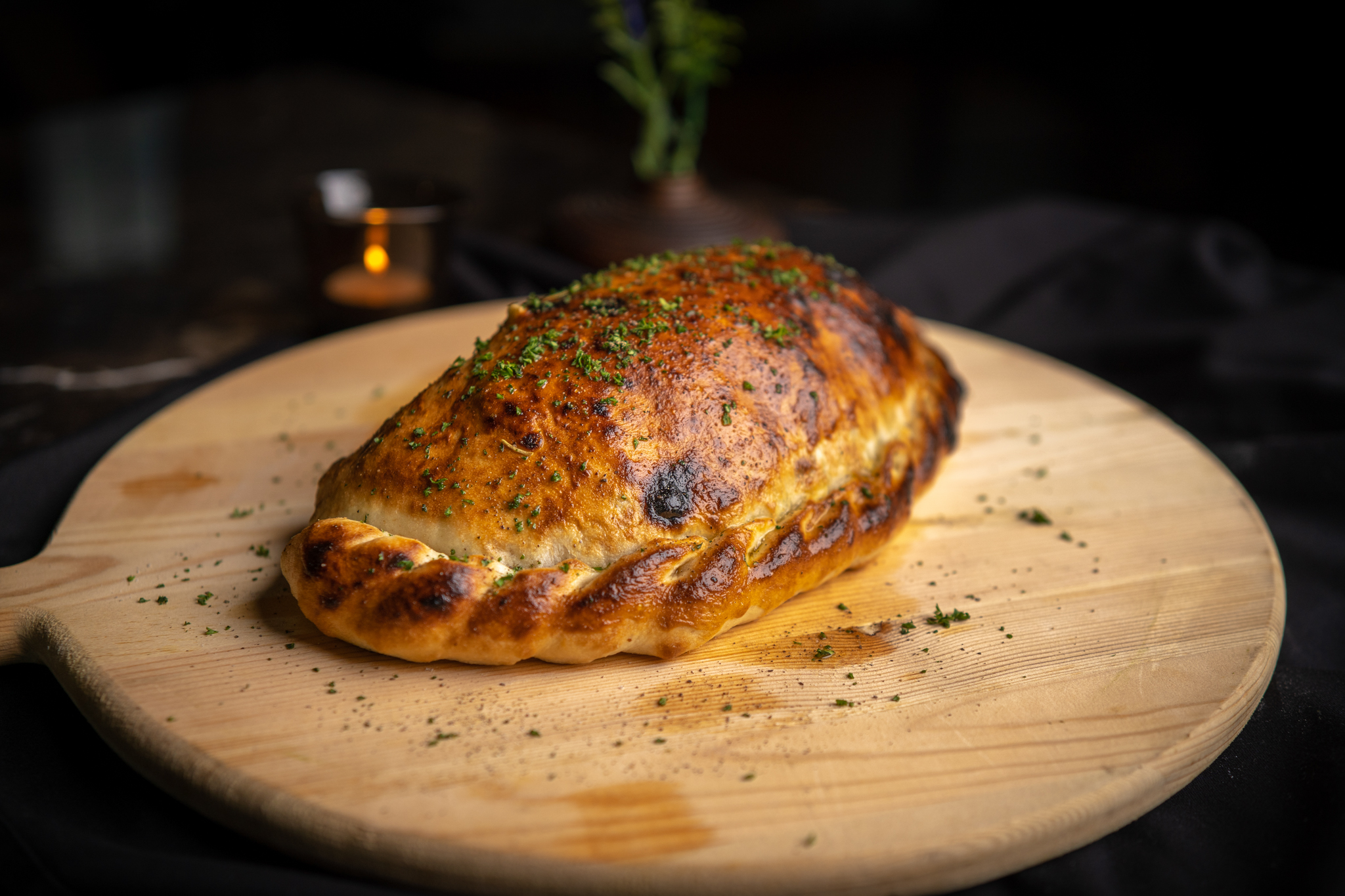 Neapolitan style agnello calzone
Homemade Neapolitan pizza stuffed with lamb rag. mozzarella cheese, parmesan cheese and rocket salad.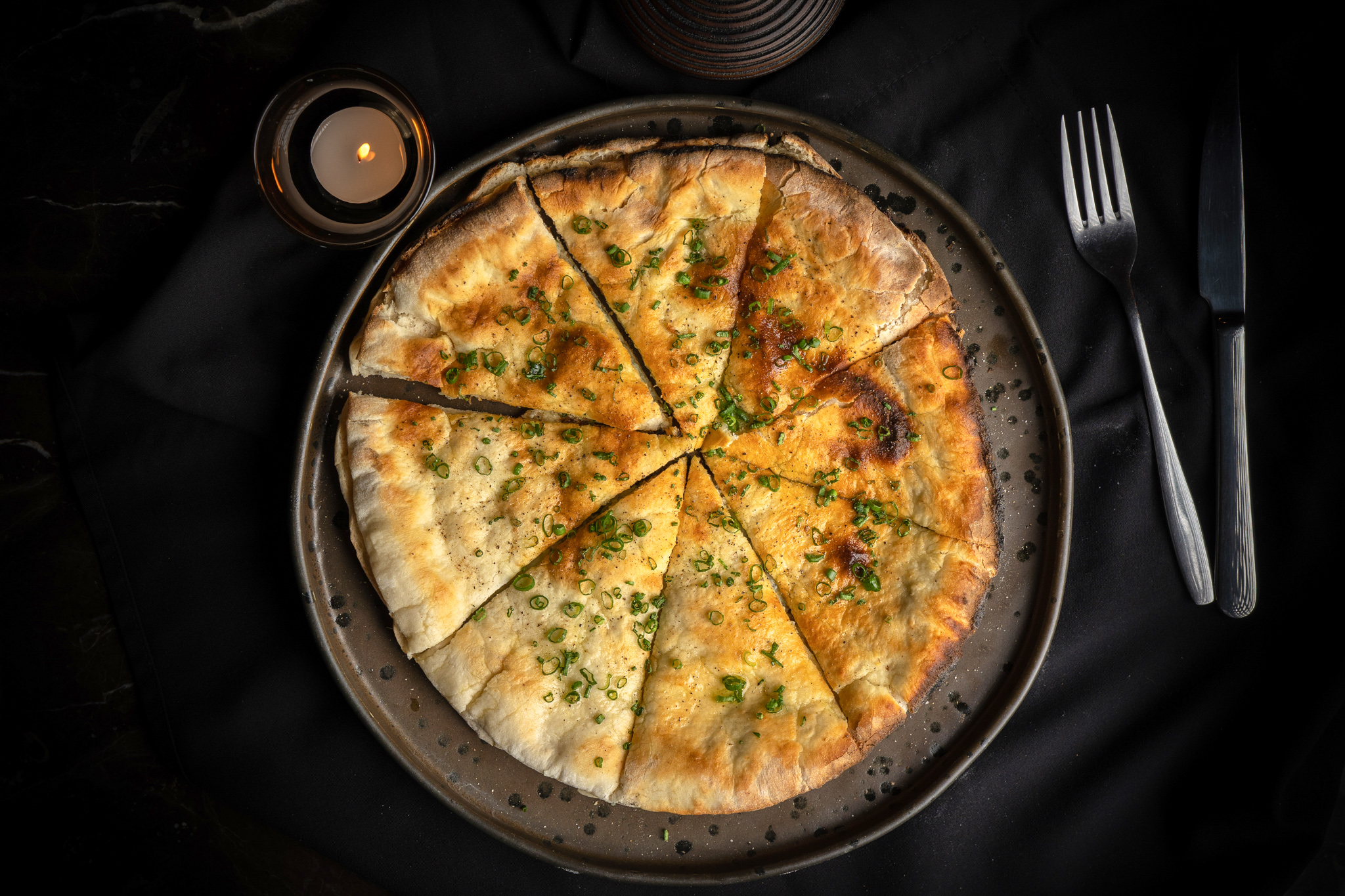 quattro formaggi focaccia pizza
Thin crust pizza puff with mozzarella cheese, gorgonzola cheese, parmesan cheese, cheddar cheese and truffle.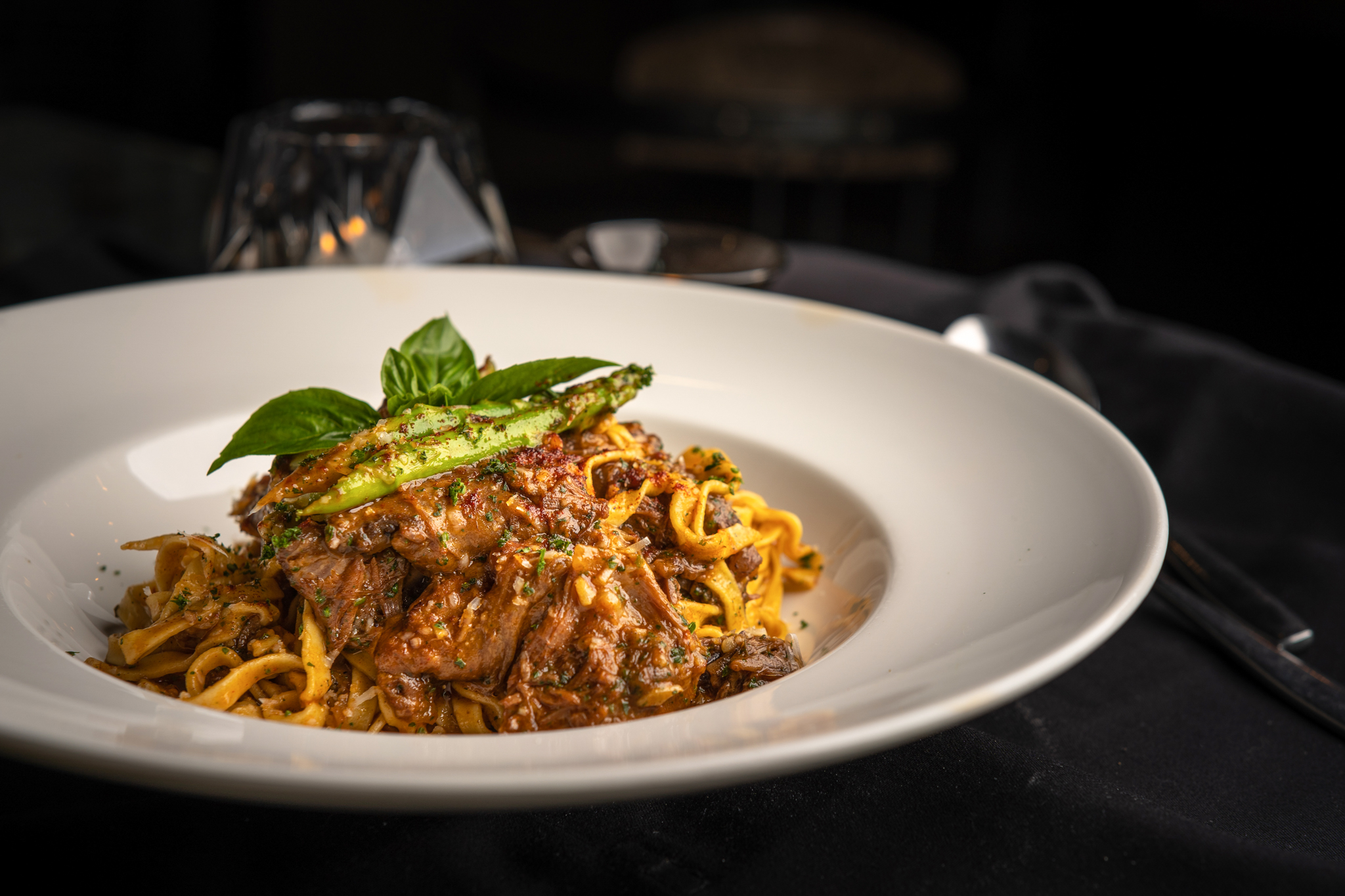 tagliatelle truffle lamb ragu
Homemade tagliatelle pasta, black truffle paste, slow cooked lamb ragu flavored with smoked paprika.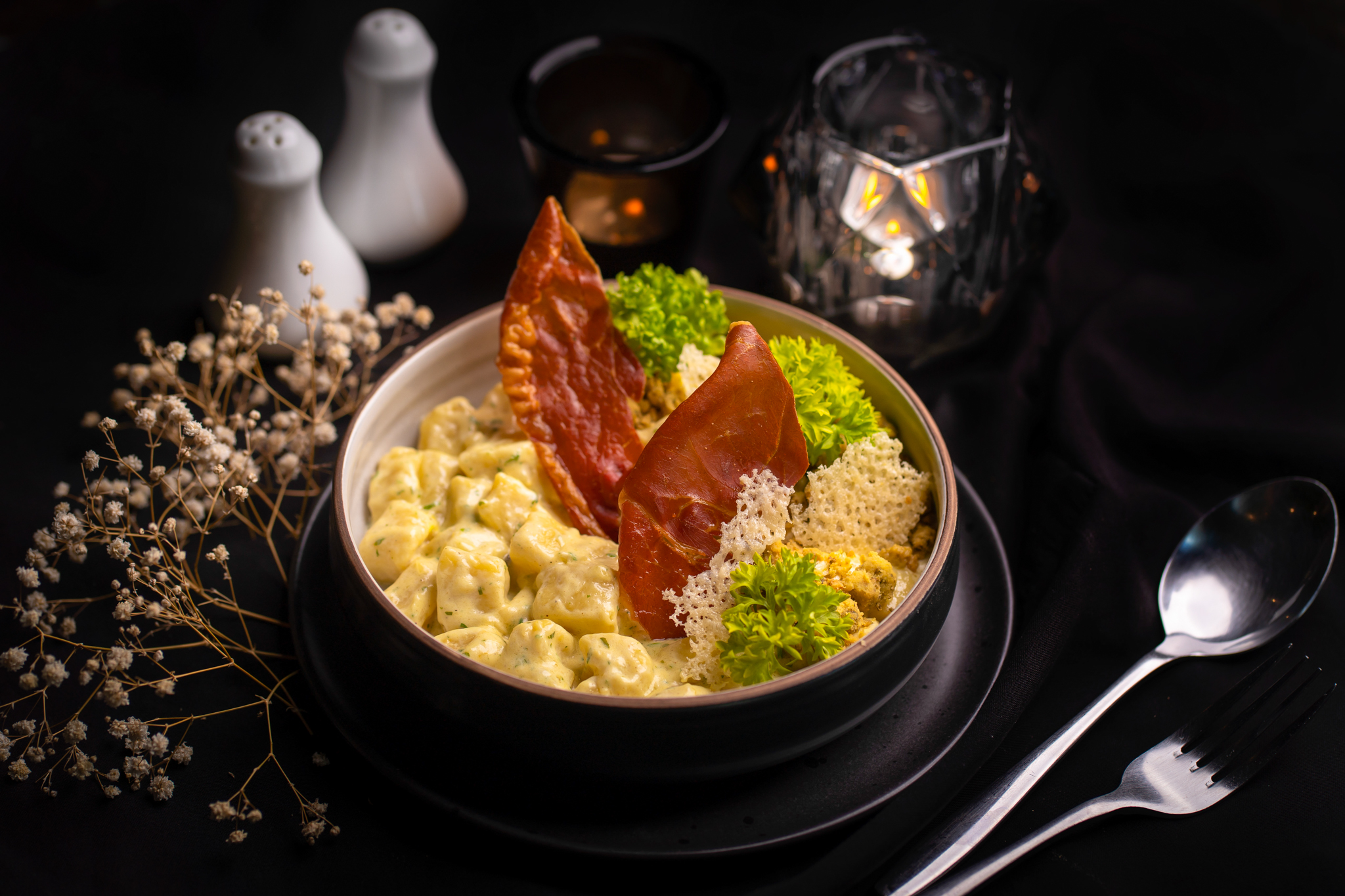 gnocchi prosciutto crudo e gorgonzola
Homemade gnocchi with saffron, infused cream, crispy Parma ham with gorgonzola cheese and parmesan cheese.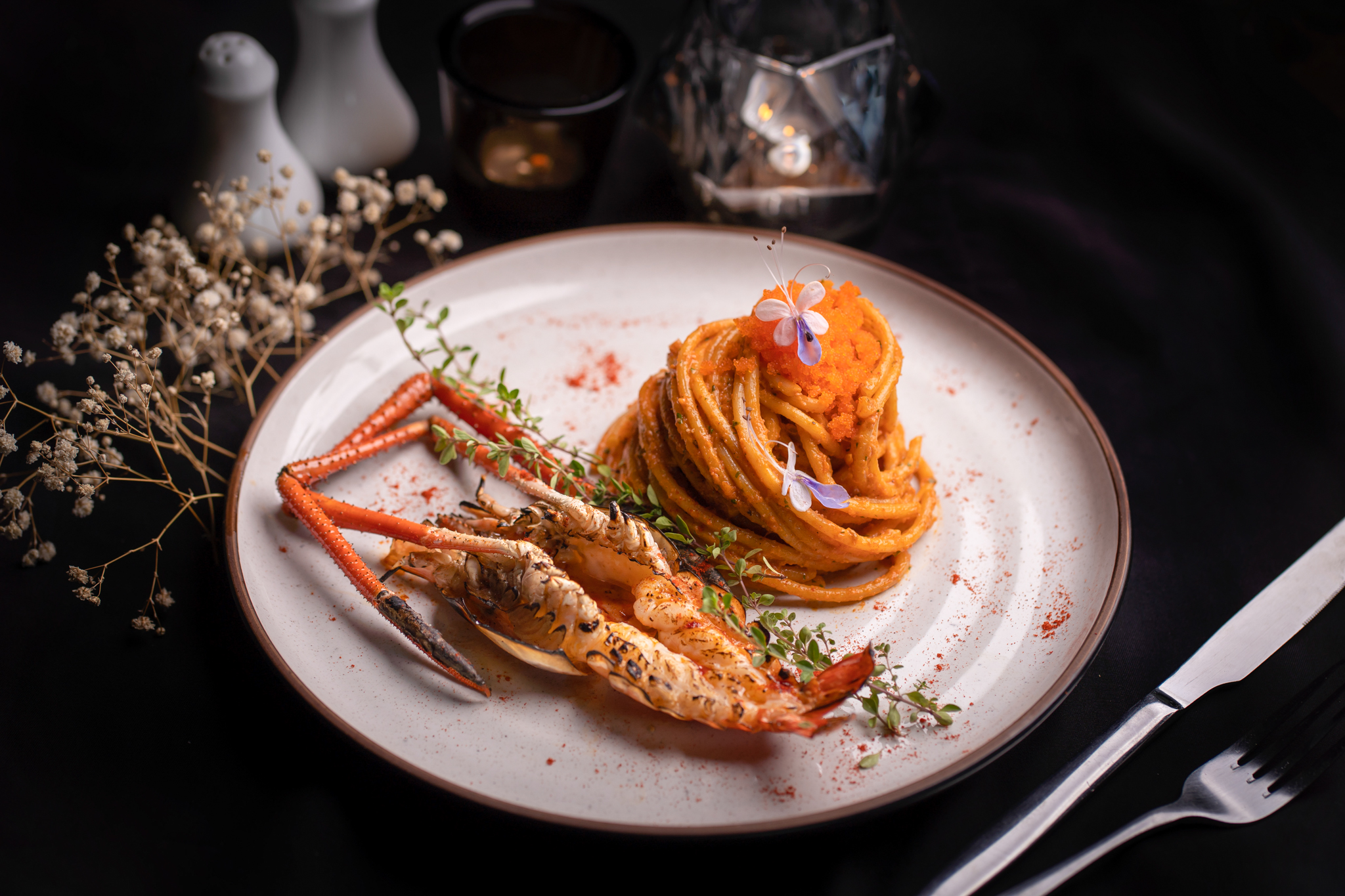 bucatini amatriciana mentaiko
Bucatini pasta in amatriciana sauce with pancetta, cherry tomato and mentaiko served with grilled river prawn.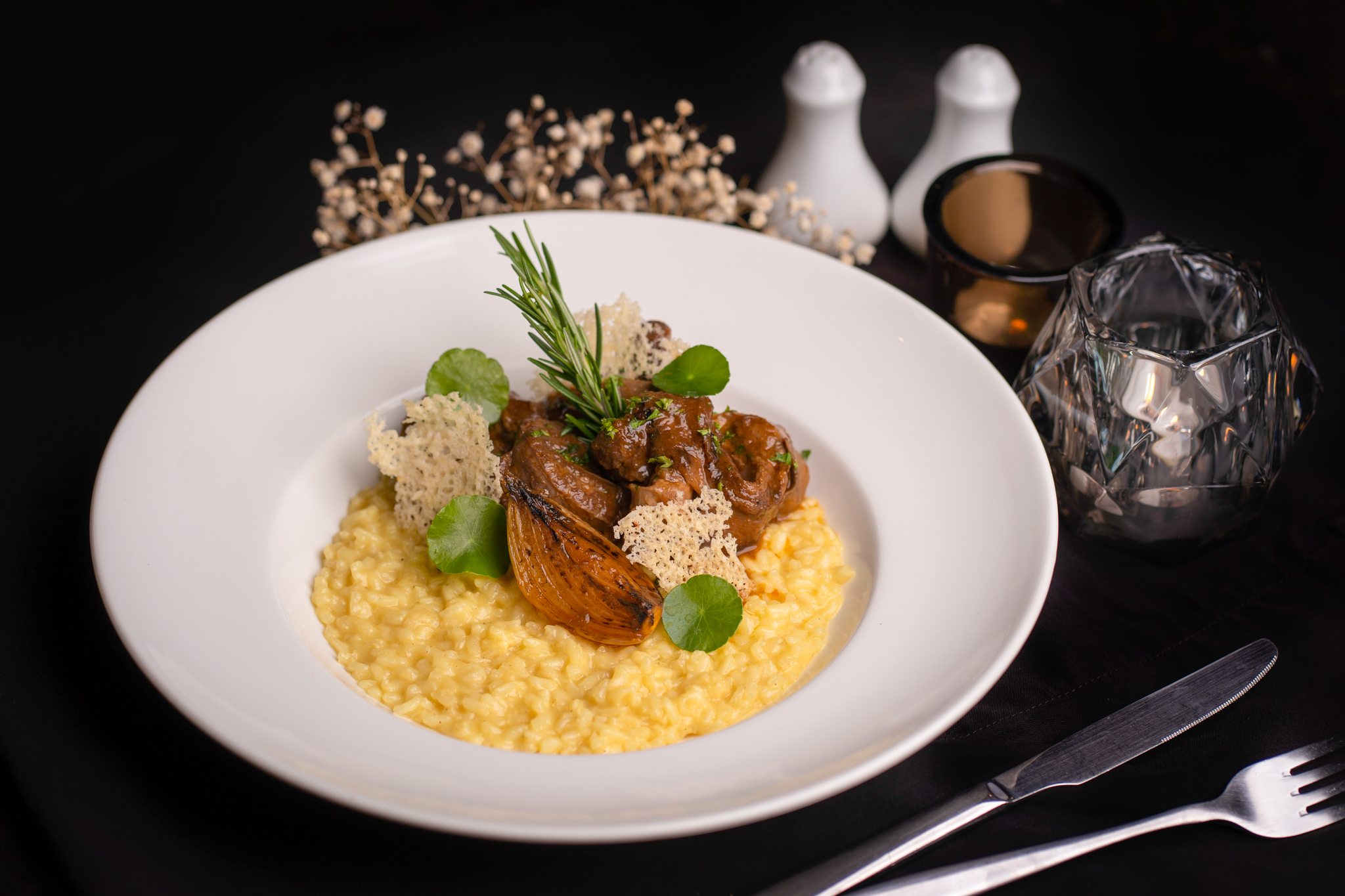 risotto alla Milanese con osso buco
Arborio risotto, 24 hours slow cooked osso buco in demi glaze reduction recipe serving with grilled porcini.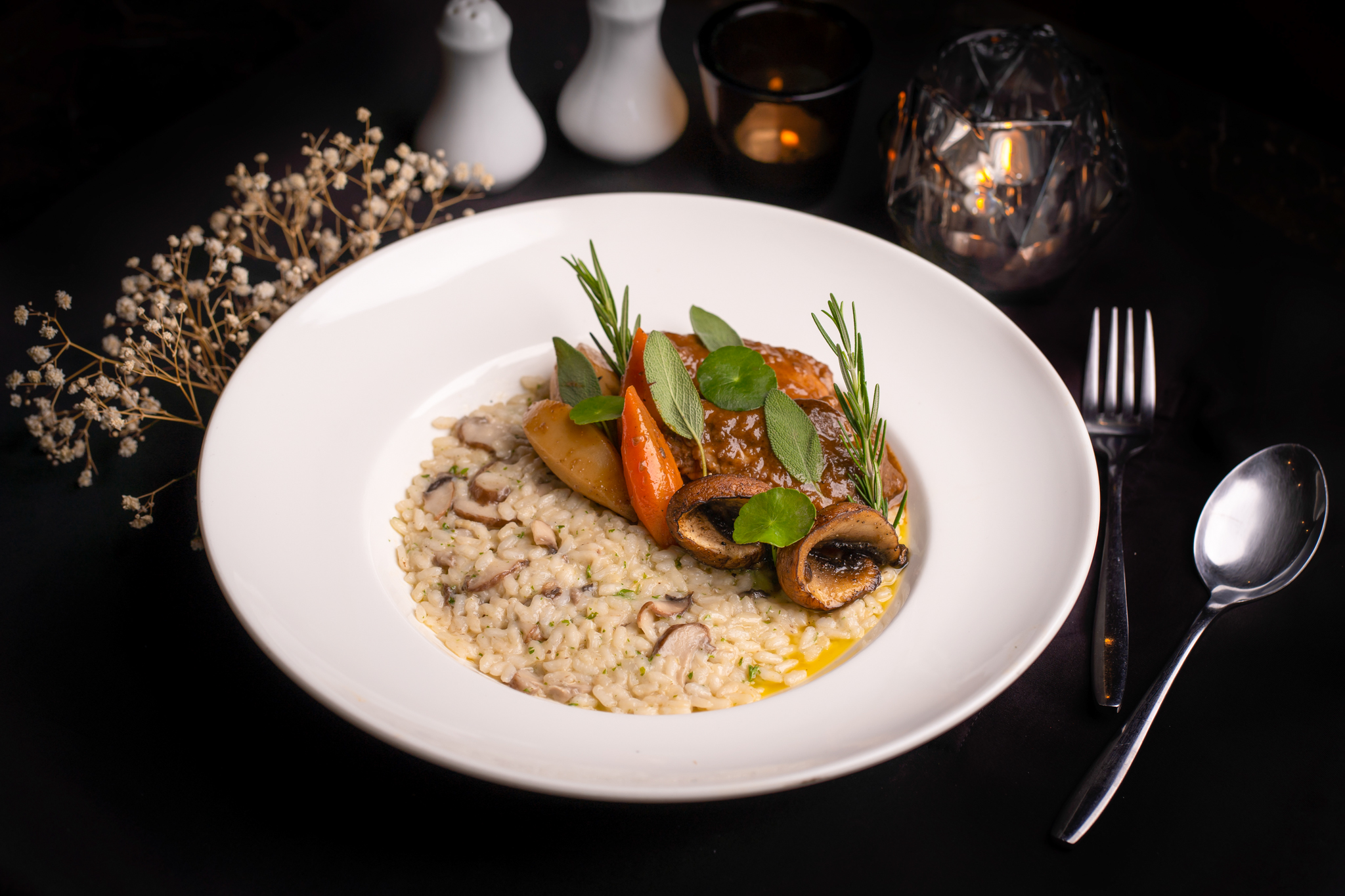 coq au vine with wild mushrooms
Braised chicken thigh with dried porcini, dried morel, dried black trumpet served with risotto ai fungi.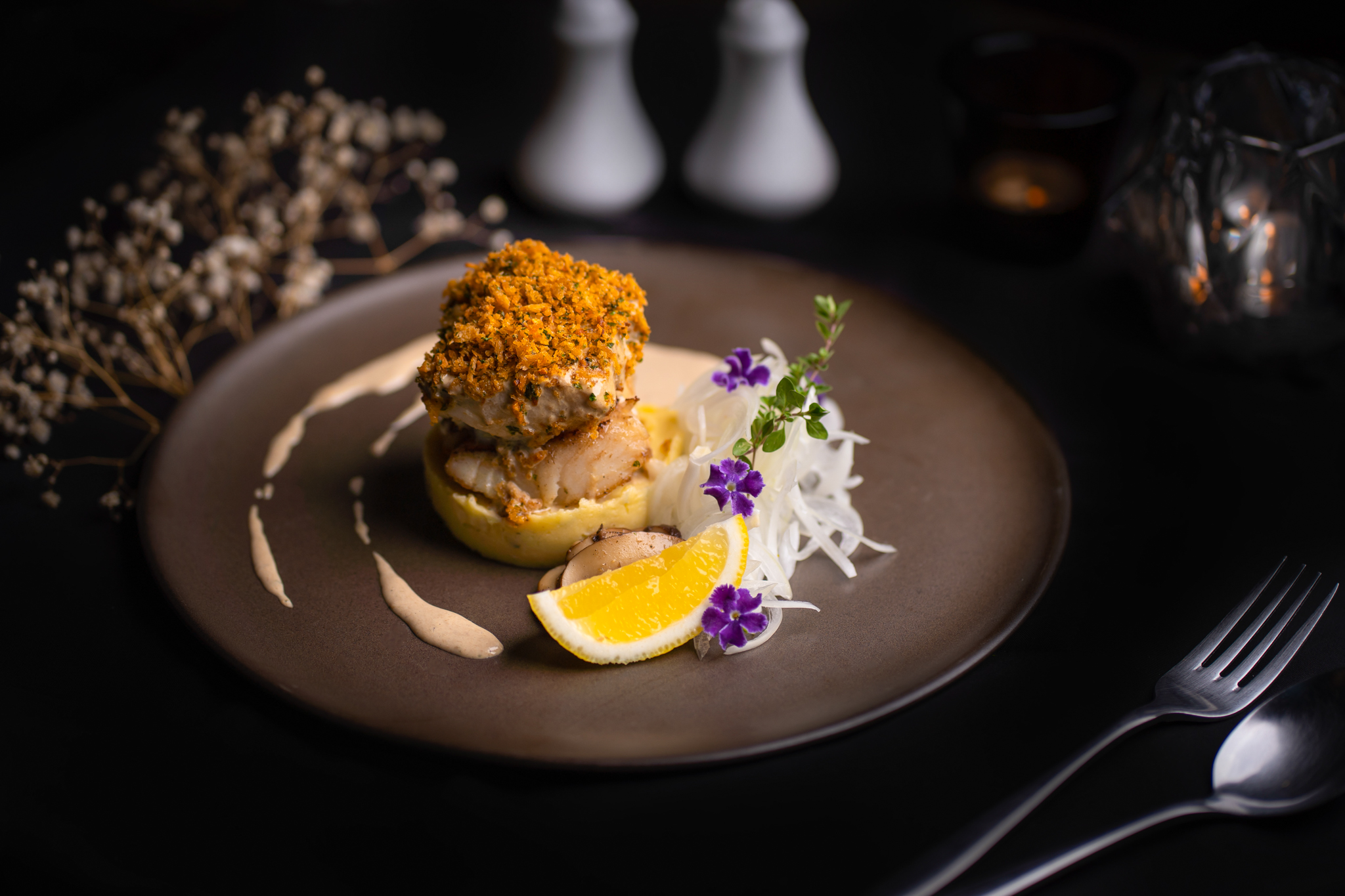 Black cod fish fillet poached in butter herbs and glazed with Meuniere sauce served with mixed sauté mushrooms and Banyan Count sauce.
Beef tenderloin grain fed sous vide 60 degree, demi truffle juice, pan seared foie gra, Parma ham, roasted baby roots, black olives oil.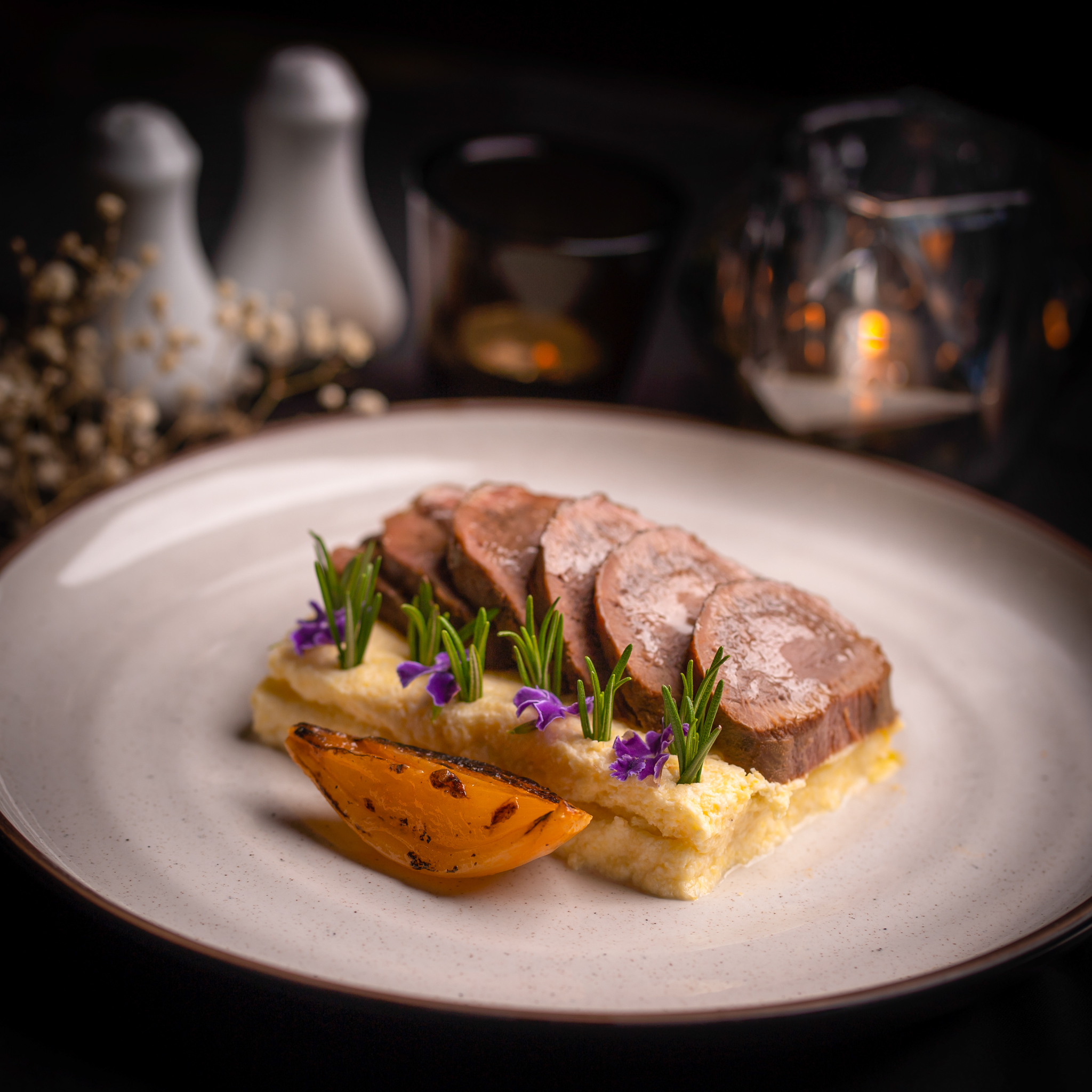 braised beef tongue with brown butter polenta
12 hours slow cooked beef tongue in smoked mirepoix and extra grilled before serving with brown butter milk polenta.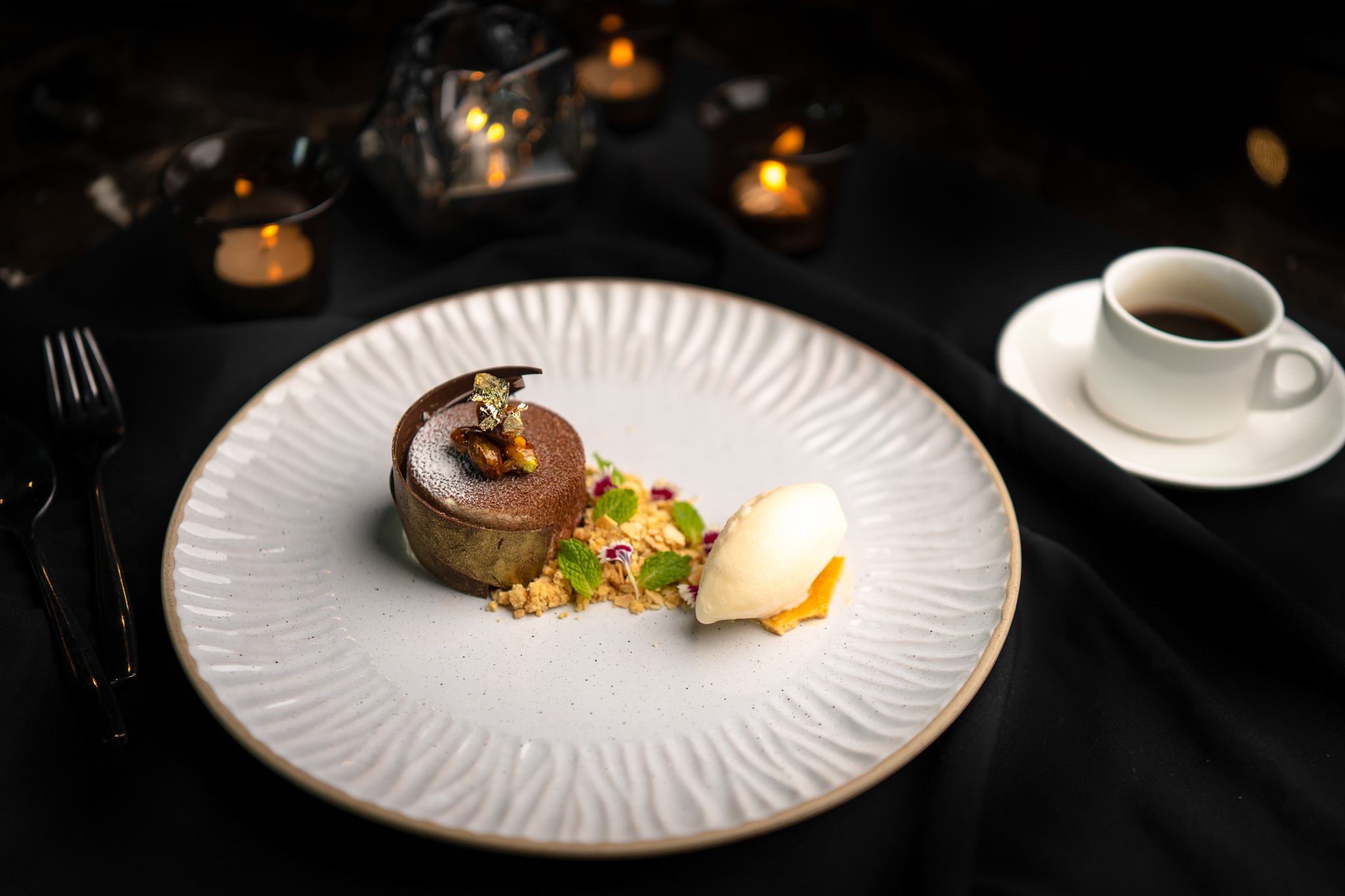 Mascarpone cream, savoiardi (Italian lady finger) topped with caramelized pistachio, served with vanilla ice cream and almond crumble.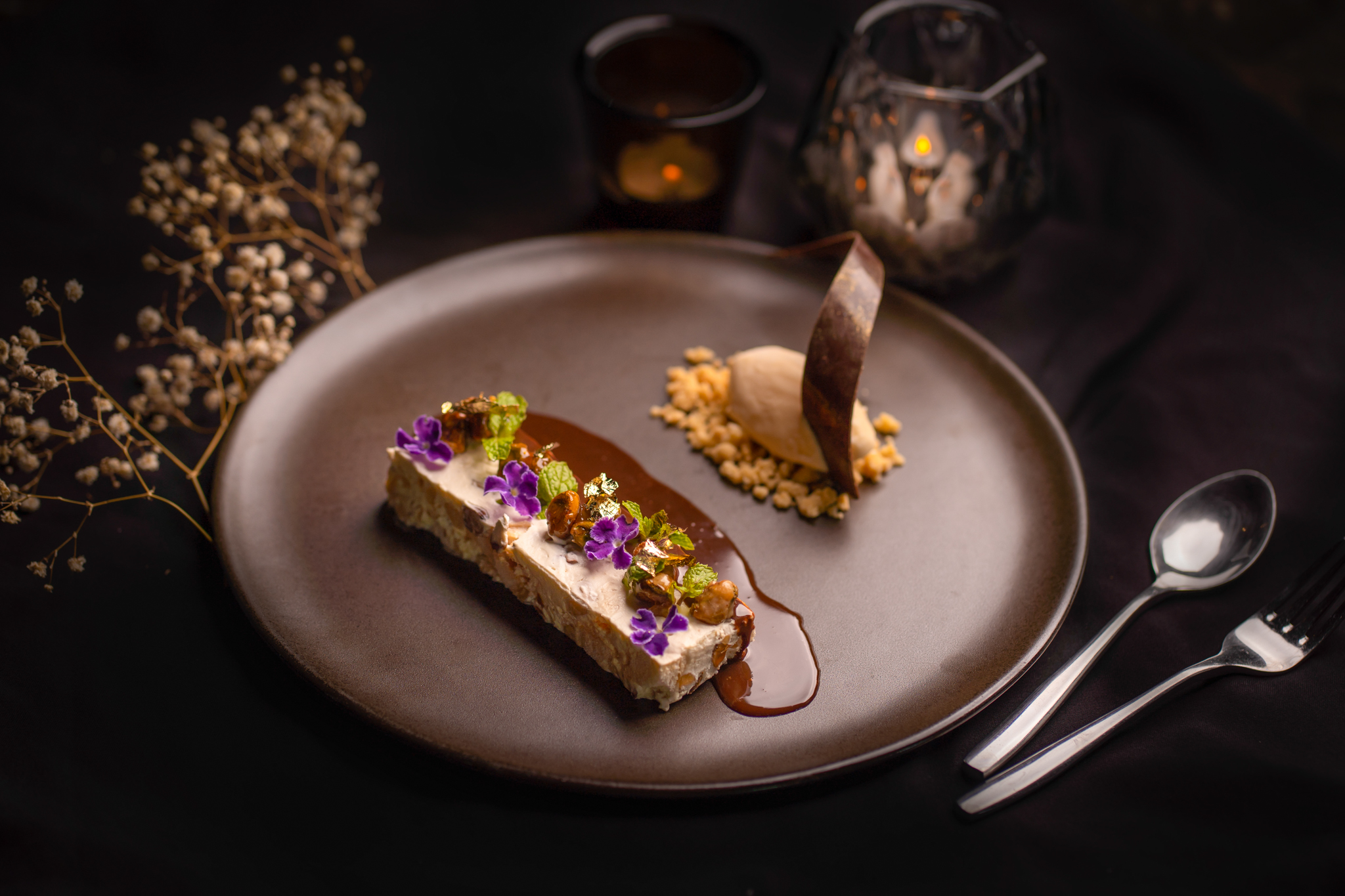 Italian meringue with hazelnut topped with caramelized pistachio and espresso sauce served with vanilla ice cream.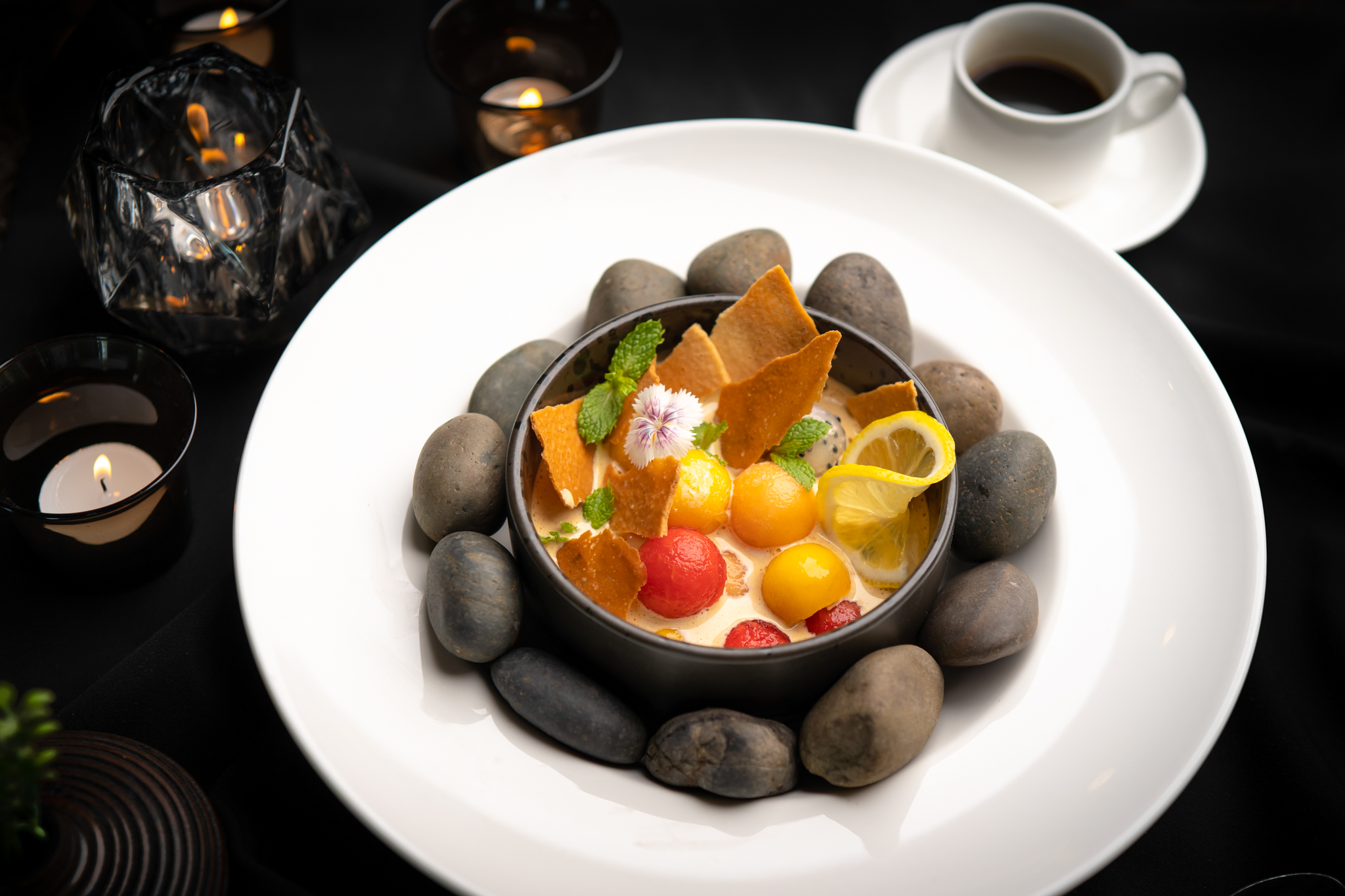 Mixed infused seasonal fruits serve with Amaretto sabayon, orange tuile, almond crumble and cinamon powder.
We serve breakfast, lunch and dinner daily
from 07.00am to 10.00 pm.